Ars Electronica Futurelab & Connecting Cities – "In/Visible Cities 2015"
DE
"Urban Entropy"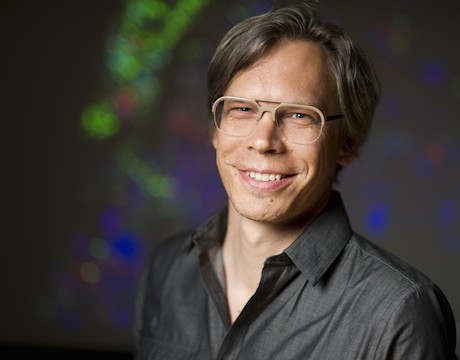 Dietmar Offenhuber ist Assistant Professor für Art + Design und Public Policy an der Northeastern University in Boston. Für das Ars Electronicas' Futurelab Residency Projekt, presentiert er "Urban Entropy", eine Inszenierung von Beanstandung und Reparatur. Die Fassade des Ars Electronica Centers reflektiert die tägliche Routine von Instandhaltung öffentlicher Infrastruktur, basierend auf Echtzeitdaten des Linzer Bürgerservices.
Dietmar Offenhuber is an assistant professor at the North-Eastern University in Boston in the departments of Art + Design and Public Policy. He is currently part of Ars Electronica's Futurelab artist residency program, which is funded by Connecting Cities. His project "Urban Entropy" is a public display of complaining and repair in which data visualization system reflects the daily routine of maintenance using live data from the city's feedback system.
More artists on the same day